"Mindfulness means paying attention in a particular way; on purpose, in the present moment, and non-judgmentally." - Jon Kabat Zinn
Mindfulness is learning to be in the moment, of being in a state of active and open attention to the present, rather than worrying about the future or the past. Learning to focus on feelings rather than pushing them away. 
Evidence suggests that regular mindful awareness practice changes how our body and brain respond to stress, possibly strengthening connections in the prefrontal cortex and reducing reactivity in our limbic system, supporting self-reflection and self-regulation. These functions also play a critical role in our overall health and wellbeing. 
Mindful awareness can also be practiced during activities of daily life. For example, interpersonal mindfulness involves applying mindful awareness to our interactions with others. The informal practice of living mindfully involves keeping one's mind open to possibilities in a non judgemental manner and maintaining the recognition that the level of our awareness at any given moment is mediated by our thoughts, emotions, and past experiences. This mindful way of living helps us to live in a way that is more reflective and accepting of different views.
How can we can include mindfulness in our daily life
In my blog article, I share few examples on how we can include mindfulness in our daily life. This is known as the informal practice of mindfulness. Mindfulness is a way of life, hence we refer it to mindful living.
"Mindfulness shows us what is happening in our bodies, our emotions, our minds, and in the world. Through mindfulness, we avoid harming ourselves and others." - Thich Nhat Hanh
What are the problems you are struggling with that mindfulness can help you?
Benefits of Regular Mindfulness Practice
Reduces anxiety, feel less worried and less stressed
Learn to remain calm and peaceful amidst stressful situations
Builds resilience
Emotional regulation as you become more self aware
Release yourself from old negative habits if you choose so
Pay more attention to the present moment and to the sensory experience
Become more aware of your thoughts and how they are effecting you (mentally, emotionally, sensory)
Enhances creativity
Improves (personal, romantic, parental and work) relationships as we become less judgemental and more compassionate
Improves performance as ability to hold information and process it gets better
Improves focus and concentration on the task in hand • Improves decision making abilities
More disciplined and motivated to achieve your goals • Eating mindfully

 

Improves the general wellbeing as mindfulness encourages self care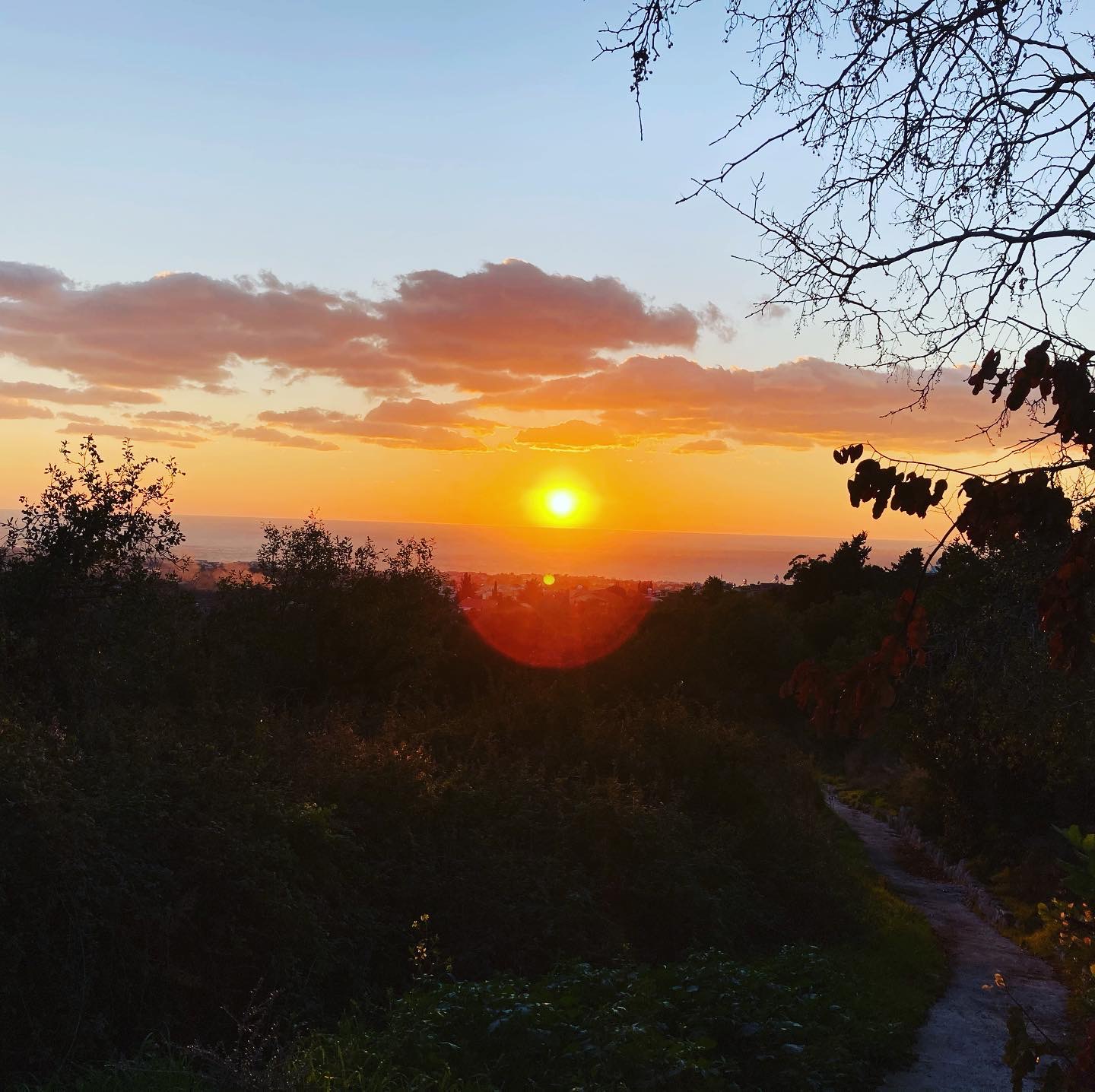 Why do I teach Mindfulness?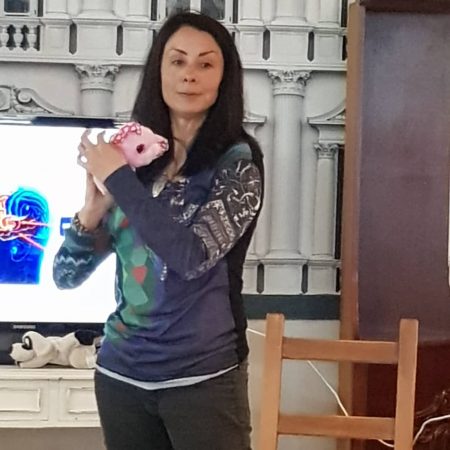 I am an Accredited Mindfulness  Practitioner and Trainer for Adults and Education with the  accredited EFT and Mindfulness Centre (https://www.eftandmindfulness.com/) 
I have been delivering mindfulness courses and workshops including mindful eating workshops for the last few years. I also facilitate mindfulness sessions at the workplace. I use mindfulness in my 1-1 coaching practice.
I have been practising meditation for over 10 years. Meditation including mindfulness have been my foundation of strength, resilience, self awareness, happiness, balance, grounding, self acceptance and self love. 
It is part of my purpose to share this simple yet powerful practice to as many as possible in different ways. I have a vision of  having a mindful world; mindful societies, mindful schools, mindful workplaces and mindful families so that we can live a more happy, fulfilled and meaningful life.
You can read more about me here.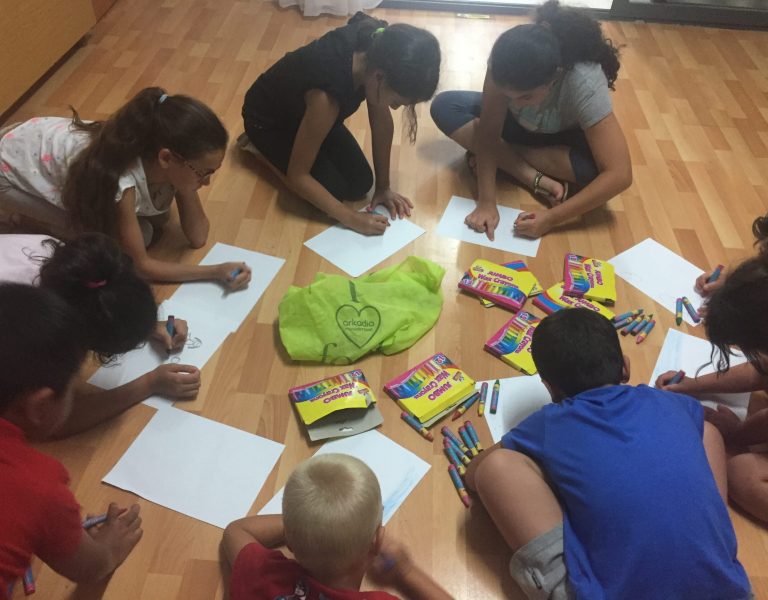 Mindfulness In Education / Children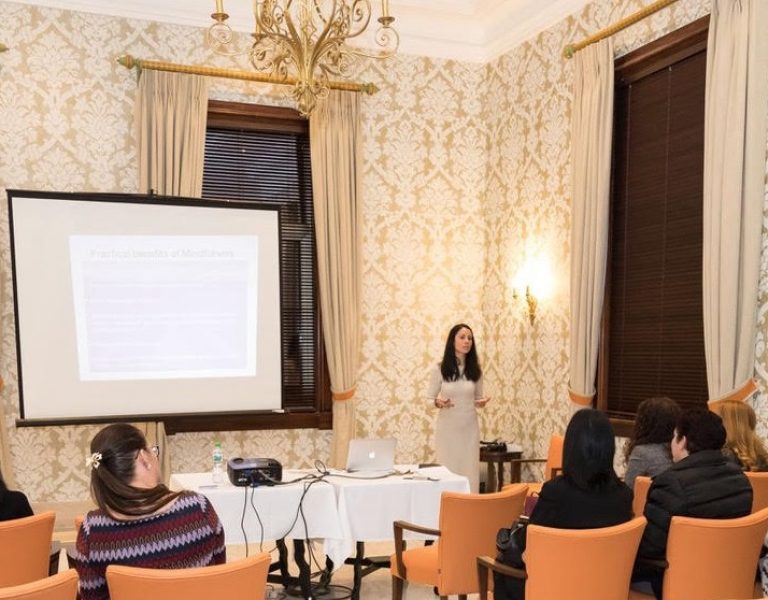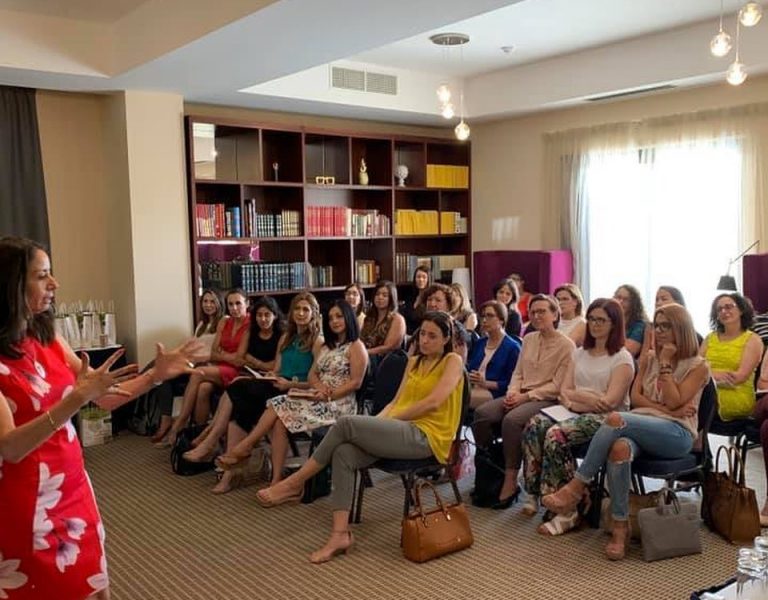 Mindfulness at the Workplace
Would you like to know more on how mindfulness can change your life ?
Let's have a chat, to see if working with me is right for you!
Thirty years of informed basic research and, more recently, neuroscientific studies show that mindfulness training develops one's concentration, attention, executive function, (planning, decision making, and impulse control), emotional balance, pro-social behaviour, compassionate action and promotes mental well- being. 
Mindfulness is evidence based and recommended by Doctors in the NHS. It's also used in the military, politicians, schools, banks, athletes, major corporations such as Google, Apple, Aetna, Bank of England. Cancer Research UK recommends mindfulness as a complementary therapy to help cancer patients cope with pain, insomnia and nausea.
This is some of the research and evidence that is available for mindfulness:
Building the case for Mindfulness at the Workplace – Publication by the Mindfulness Initiative – http://themindfulnessinitiative.org.uk/publications/building-the-case
Mindfulness research / case studies relating to education – https://www.mindfulnessineducation.com/research-mindfulness-in-education.html
Meditation practice is associated with lower levels of psychological distress, including less anxiety,
depression, anger, and worry (cf. Baer, 2003; Brown, Ryan, & Creswell, 2007; Greeson & Brantley, in press; Grossman et al., 2004).

 

Research suggests that people with higher levels of mindfulness are better able to regulate their sense of well- being by virtue of greater emotional awareness, understanding, acceptance, and the ability to correct or repair unpleasant mood states (Baer et al., 2008; cf. Brown, Ryan, & Creswell, 2007; Feldman et al., 2007). The ability to skillfully regulate one's internal emotional experience in the present moment may translate into good mental health long-term.

 

Academic Articles and Research – https://www.themindfulnessinitiative.org/journal-papers
"Mindfulness is a quality that's always there. It's an illusion that there's a meditation and post-meditation period, which I always find amusing, because you're either mindful or you're not." - Richard Gere
Want to stay connected with me?
Subscribe to my newsletter