I hope to welcome you in my events, either live usually on the island of Cyprus, or else online. I facilitate chakradance workshops and programmes, mindfulness workshops and programmes for adults and children, and various others that help us in restoring our balance, reclaim our happiness and live a life of purpose! I also participate in conferences, fairs and speaking events.
Various Dates and Times (weekly for 6 weeks)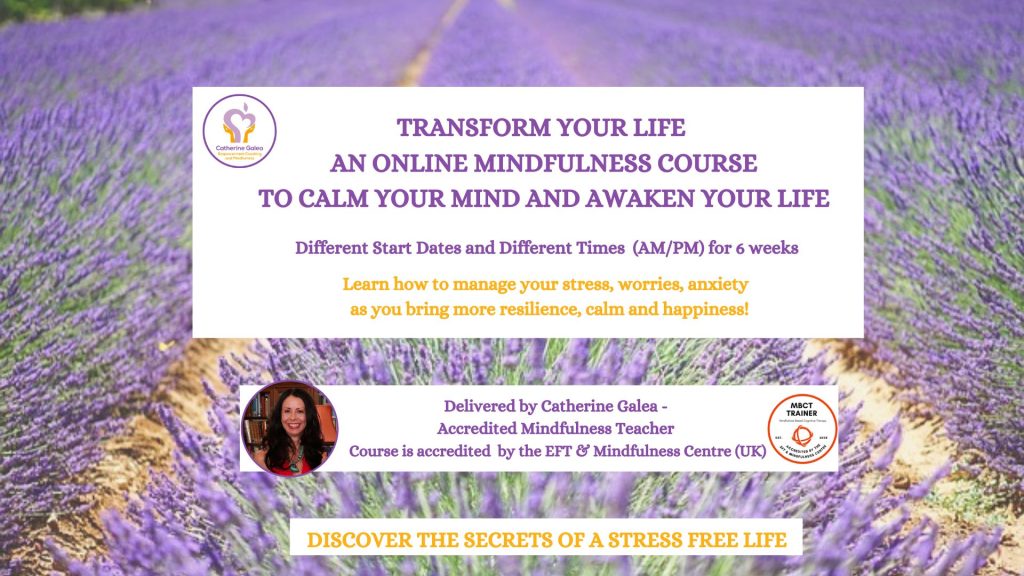 'Transform Your Life' - A Mindfulness Course to Calm Your Mind and Awaken Your Life
Invest in yourself and discover the life changing benefits of mindfulness. 
Are you seeking a way to reduce stress, overwhelm or anxiety?
Is it time for you to become more resilient and find inner peace amidst life's crazy busy schedule, daily challenges and struggles? 
 We have the perfect solution! 
Join me, an Award Winning Coach and Accredited Mindfulness Teacher on this accredited Mindfulness Programme, designed to help you cultivate mindfulness in your daily life and unlock a new world of possibilities filled with more happiness, calm and meaning.  
Through the power of Mindfulness, this programme provides great support to you as a Parent and/or High Achiever, who is  trying to manage a stressful life and at the same time juggle many different interactions.
Following, the 6 weeks you will discover the life changing benefits of mindfulness and you will be able to calm your mind, and awaken your life to more joy, peace and meaning.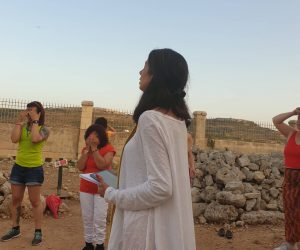 Let's celebrate the Summer Solstice, the arrival of Summer, the longest day of the year by dancing our own solar energy! 
Chakradance will guide you to enter into a journey of spontaneous dance, music pulsing to the energy of your solar plexus,  mandala art drawing and meditation. This is an re-energizing dance that will reconnect you to your own POWER and FREEDOM! 
Sandy Beach, Lemba, Paphos, Cyprus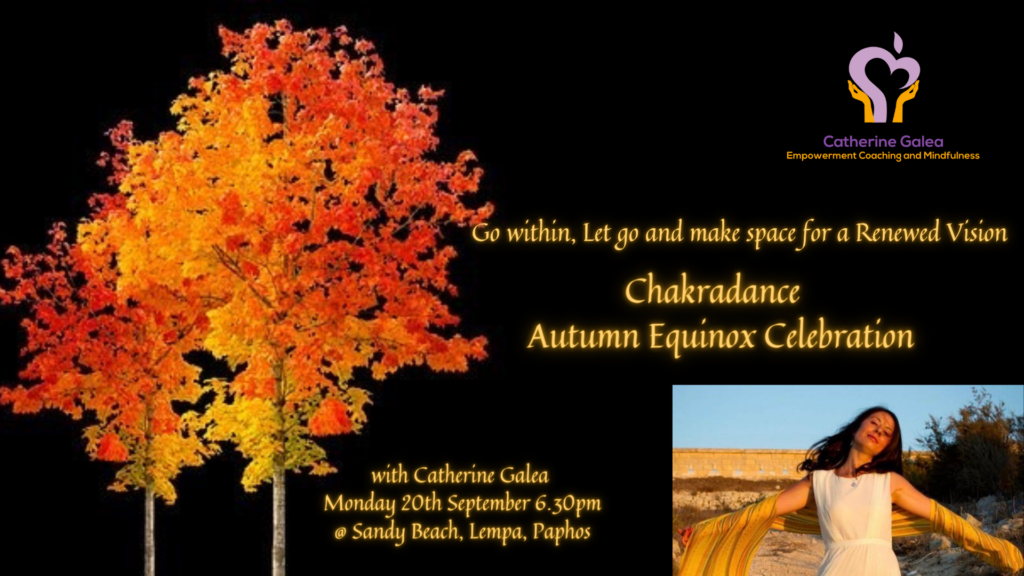 Let's celebrate Equinox, the arrival of Autumn / Fall, by dancing from the inside out!
The September Equinox has been associated and celebrated by many cultures as a time to go inwards, to celebrate and honour the harvest. We also celebrate Oneness, equality and balance as the day and night are equal. These cultures used to dance to celebrate all life cycles, as a means of connecting to their own rhythm and the rhythm of the Earth and Universe. So why don't we all dance together to celebrate the shift of the season.
Want to stay connected with me?​
Subscribe to my mailing list