'El Camino' and Equinox – It's all about BALANCE
Recently, I came across a facebook memory, a memory that took me 10 years ago whilst I was walking 'el camino' during the Autumn Equinox. Looking back, I was on a journey to restore balance in my life as I took time out to be with myself. Restoring balance was essential in reclaiming my happiness and unlocking my purpose. It was a healing and transformational journey. 
In essence, it is my experience of how ' el camino' symbolises the walk of life. It showed me the 'yin and yang' of life and balance by embracing all life as it is, acceptance rather resisting! And of course, trusting the process of life, being attuned to the Divine Guidance and support that is always available to us in so many different ways!
Below is account of what I have actually written. I have decided to share with you all as it is still very relevant. I hope to inspire you to walk life with self awareness, Divine trust, balance and acceptance. 
My 'El Camino' Experience
Rather spontaneously, I decided to walk the Camino de Santiago. I could not walk the full camino as I did not have enough leave but I had enough to walk about 9 days, so that is what I did as I had a strong calling to go for it. 
I arrived at my starting destination on a bus from Madrid at around 4.30am. At that point I was reluctant and feeling a bit scared to start as it was still dark and I was feeling rather a bit crazy to be there on my own, nearly in the middle of nowhere. So, I walked in a little tavern where there were a few other 'pelegrinos' (pilgrims). I rested whilst having a coffee and by that time the sun was rising.
A Spanish elderly man, approached me and asked me in spanish if I was there to walk. When, I said yes, he left me and came back with a young man. This young man told me that I would be more than welcome to walk with them to the next stop. It is what I perfectly needed to start me off, give me a bit more courage to go on this journey. Divine help was there for me! Well Divine assistance is always there for us once we connect to this universal energy, ask and believe! When we ask and believe then we will receive. 
It was a tough climb to start with. But, it felt easier and was fun and interesting in the company of these Spanish men. Whilst I wanted to walk on my own, at that point,  I needed to be with some people. I needed  some support to climb this  rather tough hill. I needed courage to go on further on my own.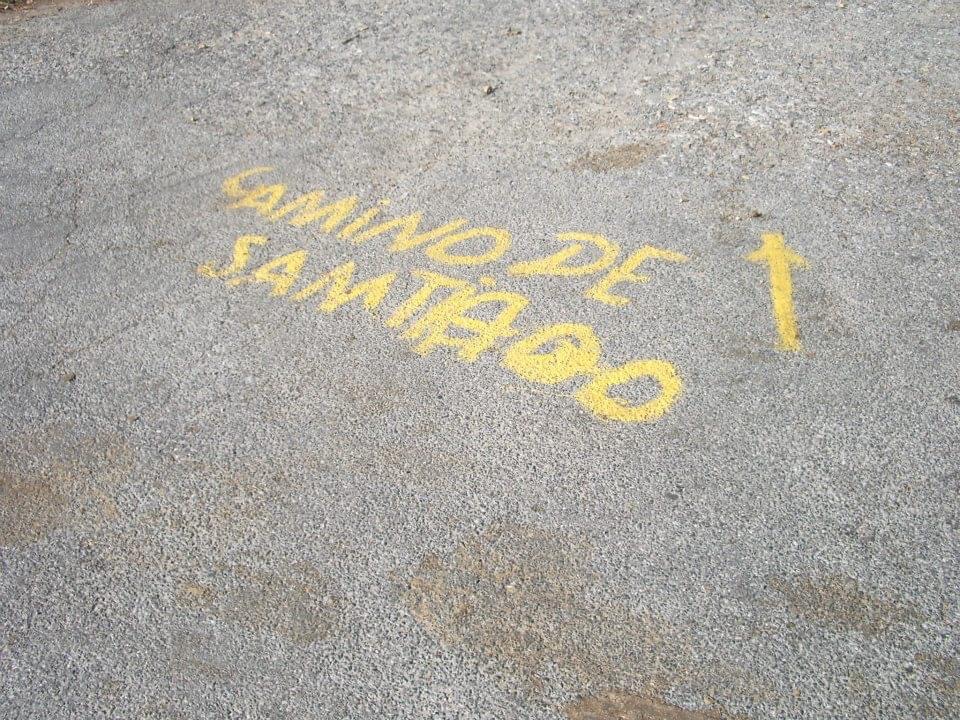 'El Camino' as a metaphor like journey
The whole camino, was a metaphor like journey. I was given what I was needed in different forms and ways. I had the opportunity to experience intense joy, but also sorrow and sadness. I experienced lots of tears, and also laughter, frustration, and sensitivity to the energy of the land. At some points, I did not know anything about the history of the location we were passing by, but I could feel and get a good sense of what has happened in the older days and sometimes also get a visual experience of that. This is expansion of awareness, that can only happen when we connect to our selves, to the Divine, to Mother Earth and be fully present to what is happening in the moment.
I clearly remember the huge sunflower fields. On a beautiful sunny day the sunflowers were straight and erect looking towards the sun.  And, when it was grey and dark, they were floppy and looking towards each other for support. Another metaphor of life. 
The camino was an opportunity to embrace life in its totality, the dark and the light and the shadow, to be present. And very importantly to trust the process of life, the walk of life. If we believe that there is a Divine Energy, a Higher Power that is working with us and for us, no matter what is happening in our life, we will be able to see through the challenge. We know that we are guided and given all that we need to support us through,  grow and become more of who we are!"
Balance and Autumn Equinox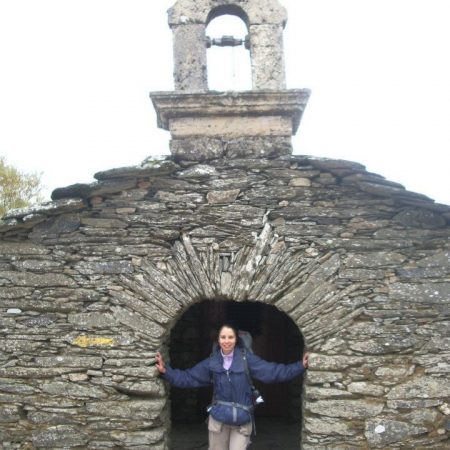 The 'camino' has been a healing and transformational experience for me. It taught me a lot. One of the lessons is about having the balance in my life. This takes me to the energy of the moment. The energy of the Autumn Equinox that we are celebrating at the moment.
Autumn Equinox highlights the subject of 'balance'. On Equinox, there is equal amount of day time and night time. There is equal light and dark, there is balance. So, it makes it a perfect time to reflect on this. 
Our body has its own way of trying to bring balance. When we are out of balance we can feel lost, confused, and at worst physical disease manifests. This is also the current collective energy, that of chaos and confusion. Sadly, we can see that humanity is generally out of balance. Humanity desperately needs to bring balance. Collectively, we need to heal and find the balance. The best way to start to bring this collective balance is to start individually so that then we can inspire others to do the same. 
How can we bring more balance in our own life? Scroll hereunder and I share with you some practices. 
"No person, no place, and no thing has any power over us, for 'we' are the only thinkers in our mind. When we create peace and harmony and balance in our minds, we will find it in our lives." - Louise Hay
Practices to help you restore balance
One of the best way to restore balance is to make time for self, take time out. Be quiet, in stillness and silence! Yes, in order to restore balance we need to move away from the very active busy life. Move to the other side of the scales, from doing to Being. After all I am a Human Being not a Human doing!
Meditation including Mindfulness meditation (to learn more about mindfulness read here https://www.catherinegalea.com/mindfulness/)
Practices such as yoga, tai chi, QiGong, Chakradance – Mindful movement practices
Energy Healing practices such as Reiki, Emotional Freedom Technique (EFT – tapping), chakra healing (such as Chakradance)
Spend time in nature and grounding practices (watch this video about grounding)
Focus on what is more important in your life
Do the things that give you joy, that fuel your passions
Embrace both the dark and light aspects of yourself
Ask yourself reflective questions. You can self coach or have a professional coach or a mentor (to learn more about coaching read here https://www.catherinegalea.com/empowerment-coaching/)
Practice Affirmations
Spent time with fellow beings who are positive and can support you on the journey of bringing back balance in your life
Self care and self love practices (eg. Take an epsom salts bath, use your favourite essentials oils on your body, set boundaries, learn to be assertive, express your needs) 
Go on a retreat either on your own or with a group whom you feel safe and supported. 
When we restore our balance, we become more centred, calm, positive and self aware.  All these practices above, support us  to lead a life of happiness, health, and fulfilment. 
Having the tools and resources to restore balance back into your life is essential during these times we are living. I invite you to take the time and learn practices such as meditation, yoga, reiki, EFT. These are the tools and resources that will keep you in balance and empowered to live a happy and fulfilled life! 
If you would like to receive support in restoring balance and you wish to learn more about these practices and how they can help you in your life, I am offering a 30 minute complimentary call. You can schedule your call here
A free mindfulness meditation to support you in restoring balance
If you are curious about mindfulness meditation, I am offering a FREE short meditation. This 4 minute meditation is useful to break up the frenzy that builds up during a busy daily life. It is a simple way of bringing awareness into our daily life, to break us from the autopilot, and just be. It is a mini meditation that acts as a bridge between the demands of our life and slowing down. By slowing down we bring present moment awareness. Perfect to keep the balance on! https://pages.unlockyourpurposenow.com/breathingspace-audio
Want to stay connected with me?
Subscribe to my newsletter
Sharing is caring .... if you think that this blog article can be of help, please share it through it the links below.