INVEST in YOURSELF and discover
the life-changing benefits of mindfulness!
Are you seeking a way to reduce stress, overwhelm or anxiety?
Is it time for you to become more resilient and find inner peace amidst life's daily challenges and struggles?
We have the PERFECT SOLUTION!
Join our Award Winning Coach, Catherine Galea, on her next  Mindfulness Programme, accredited by the EFT & Mindfulness Centre, designed to help you cultivate mindfulness in your daily life and unlock a new world of possibilities filled with more happiness, calm and meaning.  
Through the power of Mindfulness, our "Transform Your Life" programme, provides great support to you as Parents and High Achievers, who are trying to manage a stressful life and at the same time juggle many different interactions.
What you can expect from the EFT & Mindfulness Centre Accredited course: 
1. Comprehensive Mindfulness Training: Learn the foundations of mindfulness and develop practical techniques to integrate mindfulness into your daily life. From mindful breathing and body scans to mindful eating and walking, you'll explore a range of practices that can be applied to any situation any time during the day off the meditation cushion as you go along your day. 
2. Guided Meditations: Experience the power of guided meditations specifically designed to promote relaxation, reduce stress, and cultivate a calm and focused mind.
3. Group Support and Interaction: Connect with like-minded individuals who are also on their mindfulness journey and want to improve their life. Engage in group discussions, share experiences, and gain insights from fellow participants. The sense of community will provide a supportive environment for personal growth and learning.
4. Weekly Reflection and Journaling: Reflect on your experiences and insights each week through guided journaling prompts. This self-reflection practice will help you gain a deeper understanding of yourself, track your progress, and uncover patterns that can further enhance your mindfulness practice. A tailor-made journey for this programme will be given to you. 
5. Personalised Guidance: I will provide personalised support and guidance throughout the programme. You'll have the opportunity to ask questions, receive feedback, and address any challenges you may encounter along the way. I am here to support you on your mindfulness journey.
DID YOU KNOW?
Evidence also suggests that regular mindful awareness practice of being in the moment, changes how our body and brain respond to stress, supporting self-reflection and self-regulation. These functions also play a critical role in our overall health and wellbeing. 
HOW WILL THE 6 WEEK PROGRAMME HELP YOU?
Week 1
Understanding our Mind (Neuroplasticity) so that we can retrain the autopilot driven negative habitual thinking and behaviour
Week 2
Dealing with Worry (stress, anxiety and depression)
Week 3
Learning to Respond rather than React  (anger management, fight flight freeze response)
Week 4
Movement and sound for stress and anxiety relief. Pain Management through Mindfulness 
Week 5
Bringing more Compassion and Empathy (self and others). How can we accept ourselves and care for ourselves in a busy world?
Week 6
Bringing more Happiness into our life (including being assertive and gratitude)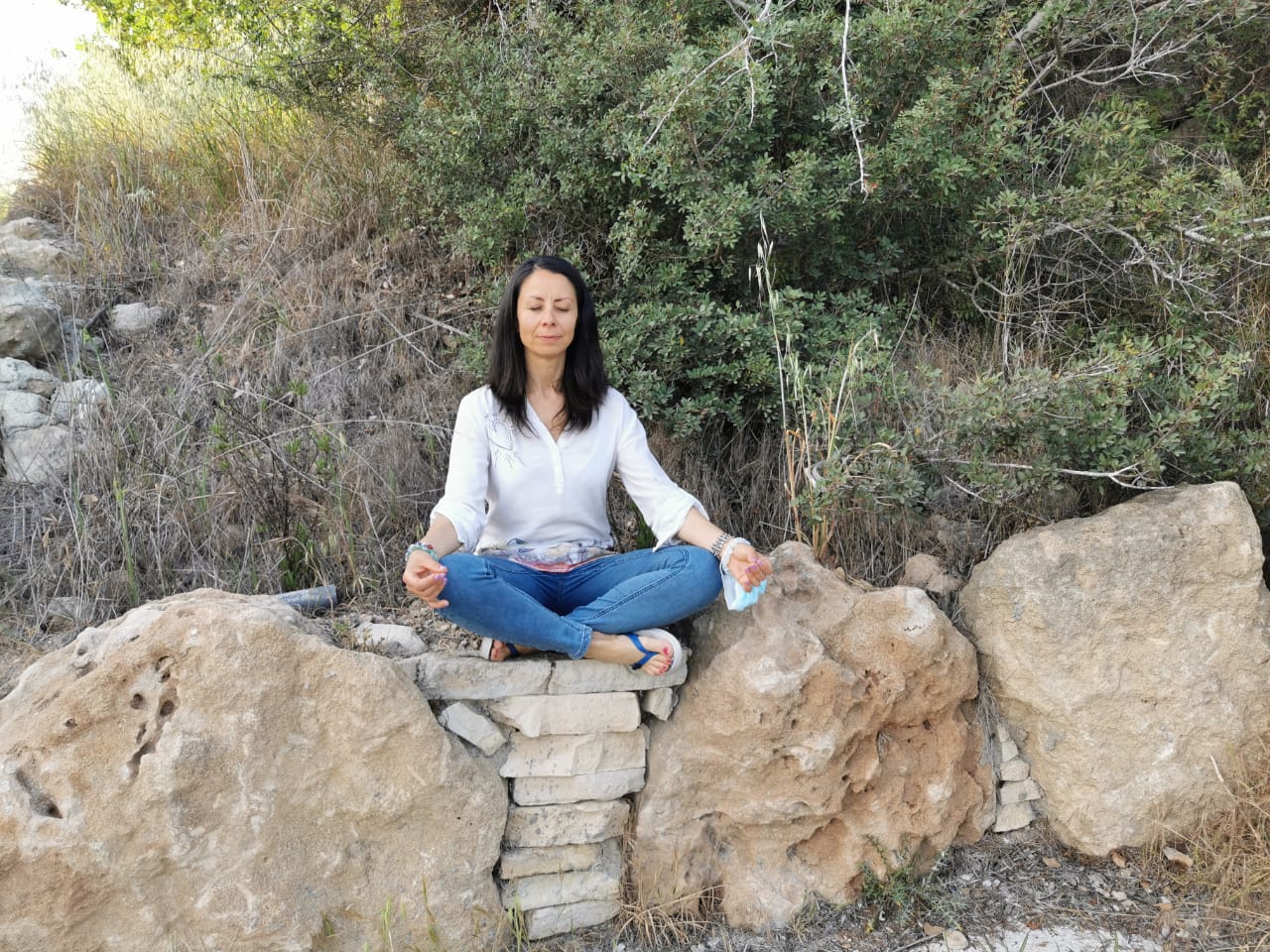 During this transformative 6-week journey, as an experienced Accredited Mindfulness Teacher and Coach,  Catherine will guide you through various mindfulness techniques and exercises that have been proven to yield powerful results, such as:
Improvement of emotional awareness resulting in a better approach to manage difficult emotions

 

Less overthinking and rumination as you start to notice your thought patterns
Being able to respond rather than react as you start to notice your triggers and learn how to self regulate
As you become more aware of your mental and emotional states, you can make better choices for you.

 

Become less judgmental (self and others) and more compassionate
As you become less judgmental, more compassionate and more present you are able to connect in a different way and improve your relationships

 

(self, family, work, children and romantic)

 

Reduced stress and anxiety levels
More clarity as you bring more self-awareness

 

Improved mental strength (resilience)

 

Ability to pay more attention and enhance focus
DON'T MISS OUT on this opportunity. Spaces are limited to ensure quality engagement with all attendees.
REGISTER TODAY and embark on a path towards inner peace, heightened awareness of what is going on within you, and a more balanced life.
YOUR 6 WEEKS MINDFULNESS PROGRAMME
Different Options - Dates & Time from the comfort of your own home!
OPTION A (evening)
Start Date: Monday 2nd October 2023
End Date: Monday 6th November 2023
Weekly Session Times: Every Monday 19:00 – 20:30 EEST (18:00 – 19:30 CET / 17:00 – 18:30 GMT)
OPTION B (morning)
Start Date: Wednesday 18th October 2023
End Date: Wednesday  22nd November 2023
Weekly Session Times: Every Wednesday  09:30 – 11:00 EEST (08:30 – 10:00 CET / 07:30 – 09:00 GMT)
OPTION C (evening)
Start Date: Tuesday 14th November 2023
End Date: Tuesday 19th December  2023
Weekly Session Times: Every Tuesday 19:00 – 20:30 EEST (18:00 – 19:30 CET / 17:00 – 18:30 GMT)
Location for all options: To give you easy access to Catherine's in depth subject knowledge, you will be able to join the sessions from the comfort of your own home or office, via Zoom , on your PC, Laptop or Mobile Phone.
EARLY BIRD PRICE ONLY €230.00 per person*
Regular Price: €297.00
*Additional same Family Members €200.00 
To make it easier for you to attend, we are also helping with your cashflow and offering an easy payment process, as follows:
First Payment: €50 required with registration to secure your place.
Second Payment: €110 required on the 25th September 2023
Final Payment: €70 required on the 16th October 2023
All attendees will have exclusive complimentary community membership
Access to a Private WhatsApp Group where we continue to share our Mindfulness journey beyond the course end date.

 

Members of the community will have access to a monthly gathering which will be led by Catherine Galea.

 
CERTIFICATE OF ATTENDANCE
On completion of the mindfulness programme and subject to attendance of all sessions, you will receive a Certificate of Attendance that is accredited by the EFT & Mindfulness Centre. If you so wish, you can also use this certificate to be become an Accredited Mindfulness Practitioner with the EFT & Mindfulness Centre. For more details contact me separately.
Note: This 6-week mindfulness programme is not a substitute for professional medical or mental health advice. If you have specific concerns or conditions, please contact me separately so we can together decide if this programme is suitable for you. 
Invest in yourself and discover the life-changing benefits of mindfulness.
REGISTER NOW to join our 6 Weeks Mindfulness Programme today and embark on a path towards inner peace, heightened awareness of what is going on within you, and a more balanced life.
Spaces are limited, so secure your spot now here and take the first step towards a more mindful and fulfilling life. REGISTER TODAY HERE and embrace the transformative power of mindfulness!
If you are not sure whether this programme is for you, just book a FREE DISCOVERY CALL HERE. You will have the opportunity to ask me directly any questions. If the available times do not suit you, contact me by email on info@catherinegalea.com and I will arrange a time that suits you better. 
Mindfulness is learning to be in the moment, of being in a state of open attention to the present without judgement, rather than worrying about the future or the past. Learning to focus on feelings rather than pushing them away. 
By cultivating mindfulness during activities of daily life, we live in a way that is more reflective and accepting of diverse views, qualities that are critical in a world of growing global integration and communication. You will develop a deeper connection with yourself and the world around you, leading to enhanced mental clarity, emotional resilience, and overall well-being.
Want to stay connected with me?
Subscribe to my newsletter